Spec-Rite Online
Pavement Markings Management Platform
Have a subscription? Use the link below to log in
Visualize and Automate Your Operation
Revolutionize your road marking operation with the world's most advanced pavement markings management platform.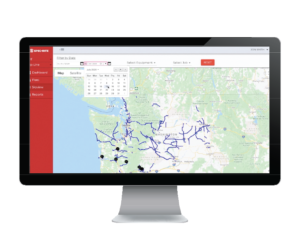 Spec-Rite Online provides real-time information and data to help you manage pavement markings. The system combines software and smart equipment to reduce waste and ensure quality and compliance.
Spec-Rite Online seamlessly integrates your smart equipment on a single dashboard, combining data from Skip-Timers, retroreflectivity assessments, and third-party equipment to visualize your striping operation.